2005 - 2009 Stepwagon / Stepwgn RG1 RG2 RG3 RG4 SPADA 24Z
There are two types of factory oem stereo/radio that are installed in this model. 

They both come only in Japanese language and navigation map is only of Japan

It is possible to replace either type with a aftermarket double DIN unit. 

However the method for each version is slightly different.
To access both types you need to remove the full fascia surround, this includes the heater controls and navigation surround etc.

This is a clipped in style trim, starting from the bottom area (sometimes putting the gear leaver in N will help with removal)

Here is a handy video
REPLACING TYPE ONE SYSTEM
REPLACING TYPE TWO SYSTEM
This system is a little more difficult, you will also need to remove the glove box and DVD unit.

Once you have access to the units you will need the following connector adapters

Radio Aerial Adapter
https://www.amazon.co.uk/dp/B08CMTNWN8

The radio aerial is located in the back of the DVD unit on this version, you will need to remove that


Radio Harness Adapter
https://www.amazon.co.uk/Harness-Connector-Adaptor-Compatible-06-11CRV/dp/B09WMG22NK/

The radio blue harness blue wire needs to be connected to a +12v ign live, this can be the amplifier remote output or the red wire on the stereo harness

This version there is no main connector on the screen, the output you need to connect to is located further down

Double DIN Radio Style
This one is a little different too, you cannot fit a standard deep double din unit.  You will need to use one of the shallow (non CD/DVD units)  For example: https://www.amazon.co.uk/dp/B09C8CJ61M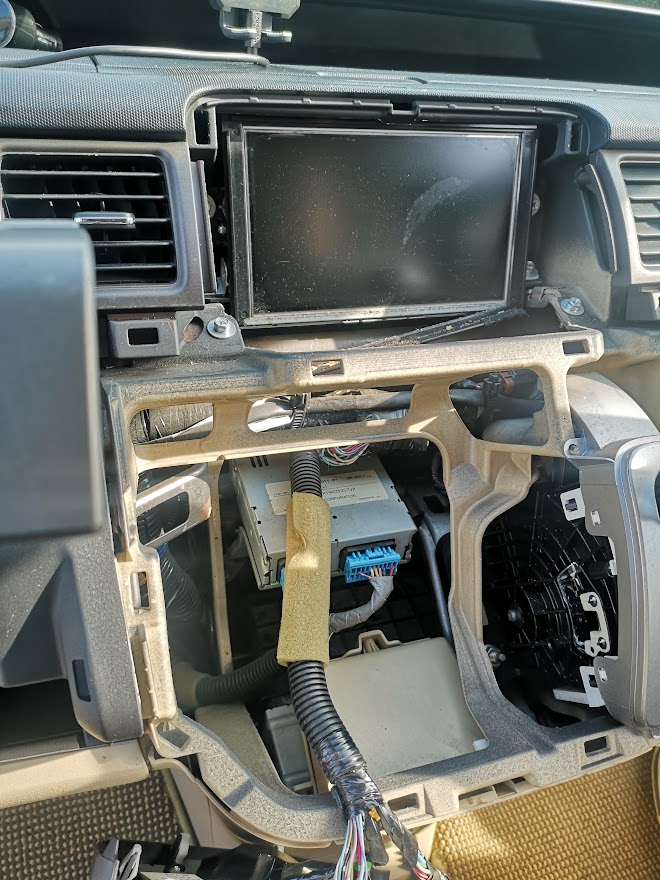 Unfortunately the factory fitted camera needs to be replaced, any aftermarket camera will work with your new unit.

The reverse light is in the tailgate so the feed for the camera and reverse trigger wire can be fed from that.

Routing of the wire to the unit is best via the headlining and along the drivers side.  These cars are long so you need to keep the route short as possible to ensure there is enough cable to reach the front.